Elias says a lot on a daily basis, read what they have said during the past week and Alan's comments on the Conf. Finals as well as the John Tortorella firing.
By Alan Zlotorzynski: Now that the conference finals are here and the last four Stanley Cup champions get set to decide who will hoist the next one, I wanted to take a moment to look back on the semi-finals via a little fact finding mission. If you listen to me with Bryan Yates or John Ames on the Sunday night "On the Ice" shows, then you know I love the Elias Sports Bureau. You should to if really love sports.
If you do not know what Elias does for the world of sports, then allow me to explain. Every statistician working on a sporting event uses Elias at some point during every broadcast. The Elias Sports Bureau is the longtime Official Statistician for Major League Baseball, the National Football League, the National Basketball Association, the National Hockey League, Major League Soccer, and the Women's National Basketball Association.
As the primary source of statistics for both ESPN and CBS Sports, Elias also provides content to major web sites, including the league sites. Elias has worked with dozens of broadcasters, national and local, for more than 35 years on MLB, NFL, NBA, NHL, as well as the MLS, and even WNBA telecasts.
They customize their products to their clients' needs whether they are television graphics, pre/post and in-game notes, or content for websites.
What I like to do is use the Elias Sports Bureau to write a little piece from time to time I call fact and opinion. Obviously, Elias will provide the fact and yours truly will give his opinion about the fact and how it pertains to a particular game, team or series---And in this case, predicting the outcome of the conference finals.
So without further ado, here are some of the top Elias facts from the past seven days followed by the opinion that matters the most in my world-------mine.
FACT from Elias: With Chicago's win, the final four NHL teams are comprised of teams that won each of the previous four Stanley Cups: the Kings last year, Bruins in 2011, Blackhawks in 2010, and Penguins in 2009. There has been only one other "final four" in NHL or NBA playoff history in which each team won its league championship in one of the previous four seasons: in the days of the six-team league (with four teams making the playoffs), the 1945 NHL postseason featured the Bruins, Red Wings, Canadiens and Maple Leafs.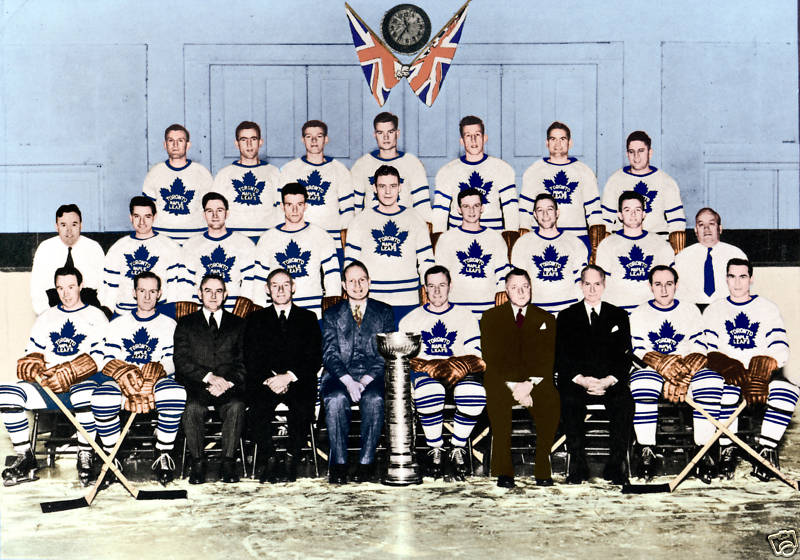 Opinion: Relax Bruins fans; the Maple Leafs won the Cup in 1945. So thank God we will not have to hear for the next five games about how your destiny is to repeat the occurrence of the last time the previous four SC champions locked horns in the NHL's Final four. Yes, I said five games because that is all the Penguins are going to need to send you to one of the 70 plus Boston area golf courses. I am not a Bruins hater so for your convenience Bruins fans, by simply clicking here, you will be redirected to Golf Link, which is a website for all of the local courses in the Boston area complete with reviews and ratings. Good luck and knock em stiff--remember, par is just a good drive away.
FACT from Elias: Defenseman Brent Seabrook scored 3:35 into overtime to provide the Blackhawks with a 2-1 win in Game 7 of their series against the Red Wings and a berth in the Western Conference Final against the Kings. It was only the fourth time in NHL history that a defenseman scored an overtime goal in the seventh game of a playoff series. The other D-men to register OT game-winners in a Game 7 were Detroit's Leo Reise, Jr. in 1950, Boston's Brad Park in 1983 and Pittsburgh's Darius Kasparaitis in 2001.
Opinion: How could you not be happy for Brent Seabrook? Benched earlier in the series by head coach Joel Quenville but encouraged to keep his head up, Seabrook became a hero in Chicago by scoring the OT winner in Game 7. Seabrook averaged 24:13 of ice time during the final three games of the series, all wins by the Hawks. However, the former first round (14th overall-2003) selection of the Blackhawks was benched in Game 4 and averaged just 16:53 of ice time during the first four games, as his team fell into a 3-1 series hole. He played just 12:03 during a Red Wings 2-0 Game 4 victory and appeared to have his confidence shaken. He had no points and was a minus five-in nine-playoff games until Chicago ripped off three straight to win the series. He recorded an assist in Chicago's Game 4 win and of course, his lone goal---the series winner—has Seabrook back on top of his game. If the Hawks stand any chance of beating the Kings, Seabrook cannot disappear for any length of time in the series. His value to the Hawks is real, as he had played a team-high 36 shifts and was spectacular with his physical play in Game 7. If Seabrook does disappear and Chicago falls down in the series, the Kings will make sure they do not get up.
SIDENOTE: How could you not be happy for Brent Seabrook Part 2? Have you seen his wife?
FACT from Elias: Justin Williams scored two goals on Tuesday to lead the Kings to a 2-1 win over the Sharks in Game 7 of their series. Williams has played in four Game 7s in his NHL career and he has scored a goal in each of them (for Philadelphia versus Toronto in 2003, and for Carolina against Buffalo and Edmonton in 2006). He is the only player in league history to score goals in each of his first four Game 7s; the only other player to do that at any point in his career was Jeff Friesen from 2000 to 2006.
The Kings-Sharks series was the first playoff series in NHL history in which the home team scored first and won each game.
OPIONION: The Blackhawks and Kings series could be better than the Sharks-Kings series. The hype will most assuredly match the play. In fact, this could be the best series we have seen in the Stanley Cup playoffs in quite some time and that is saying something when just about every SC playoff game is worth watching. That is unless you are a Capitals fan, which I happen to be and it's Game 7.
The Kings-Blackhawks series will be filled with big hits and highlight reel stops from both goalies. This is a bona fide heavyweight battle for the NHL. It is Ali-Frazier and any other major heavyweight fight you can think of from the days when boxers or boxing over 200 pounds mattered.
According to NHL.com, both teams are expected to dress 18 skaters in Game 1 that are on average 6-foot-2, but the Kings likely will hold an 11-pound advantage on the Blackhawks with an average of 212 pounds per skater, opposed to Chicago's 201. That's not including Jarret Stoll (6-1, 212 pounds), who could return from a concussion to play Saturday. WOW----For my money, this series comes down to Jonathan Quick vs. Corey Crawford. That means the Kings in seven and if Crawford cannot match Quick save for save during the middle games of this series, it could be over in five or six.
FACT from Elias: Rookie defenseman Torey Krug scored the first goal for the Bruins in their series-clinching 3-1 win over the Rangers. Krug, who made his NHL playoff debut in the series opener, led all players on both teams with four goals in the five-game series. He is the first rookie defenseman in NHL history to score four goals in the first five games of his playoff career, and only the second rookie D-man ever to produce four goals in one playoff series; Philadelphia's Andy Delmore was the first, with five goals in the Flyers' series against Pittsburgh in 2000.
OPINION: Unless the Bruins find four additional Torey Krug's, they do not stand a chance vs. the big bad Pittsburgh Penguins. Pittsburgh is rolling and it is unlikely the Bruins will slow them down. Can Boston beat them? Sure, they can. I still have a chance to become the lead anchor on Sports Center but it's not a good chance-- but that doesn't mean I'm giving up, and neither should the Bruins even though the Penguins currently have eight players in the top 20 in postseason scoring through the first two rounds.
Aside from Malkin and Crosby, who have a combined 31 points through 11 games —the Pens are also receiving instant offense from just about everyone else on the roster. James Neal scored three goals as the Penguins wrapped up their series against the Senators with a 6-2 victory in Game 5. It was only the fourth time in the last 16 playoff years that an NHL player recorded a hat trick in a series-clinching win by his team.
All joking aside, the former Michigan State product, Krug, could play a big role in the series for his Bruins team. Boston leads the playoffs in goals from defensemen with 13, five more than Pittsburgh who ranks second in this category. For a team that lacks elite offensive skill in its top-nine forward group, the Bruins rely so much on their defensemen to generate scoring chances, especially on the power play.
Against a quick Penguins team with an effective and aggressive forecheck, the Bruins will need to get out of their zone quickly with clean breakouts. They will need to push the rush up the ice much faster than they are accustomed to in order to prevent Pittsburgh from firing away at Tuuka Rask for lengthy periods of time. Boston must read the passing the lanes instead of playing them and they must move the puck quickly and make swift decisions in their own end by using what speed they do have to evade forechecking forwards such as Matt Cooke and Brandon Sutter.
Krug is a player who has the skill set of a traditional puck-moving defenseman. One scout says his good vision, smooth skating, crisp passing and high hockey IQ could be the difference in the series for Boston. The Penguins did get a good draw to get to this point by facing two young teams and now face a championship team in the Bruins and Boston can roll four lines deep with the Pens. The Bruins will need to get physical and hope they get the calls----or the Pittsburgh doesn't.
The other way the Bruins could win this series is if for any reason Marc-Andre Fleury has to return between the pipes. But then again, Flower is 10-5-2 with .929 save percentage and a 2.19 G.A.A vs. the Bruins in his career.
With that said, this may simply be a no win situation for Boston. Pittsburgh has a perfect record against Boston this season, 3-0-0, outscoring the Bruins 8-5 in three one-goal victories. The Penguins have won the past six regular-season meetings between the clubs and have won six straight games in Boston.
Oh by the way, the Penguins have beaten the Bruins the past two times these teams have met at this point, advancing to win the Stanley Cup each time. I still say Boston will need four more Torey Krug's to have any chance vs. Sid and company.
FURTHER ELIAS PROOF THE PENS WILL DOMINATE:
Here are two more Elias facts to support my claim the Bruins will be reaching for their drivers before they sip from Lord Stanley's Cup again.
Letang notches four assists
Defenseman Kris Letang assisted on four of the Penguins' seven goals in their Game 4 victory over the Senators. It was only the fifth time in the last 14 years that a defenseman recorded four assists in an NHL playoff game. The other D-men with four-assist games in postseason play since 1999 were Chris Chelios(2002), Nicklas Lidstrom (2007), Matt Carle (2010) and Zdeno Chara (2013 - Boston at Toronto, Game 4). Letang is the third defenseman in Penguins history to notch four assists in a playoff game. Paul Coffey did that twice (1989 and 1991) and Larry Murphy once (1991).
Crosby nets his 40th career playoff goal
Sidney Crosby scored the 40th playoff goal of his NHL career in the Penguins' 7-3 win in Game 4 of their series against the Senators. Crosby reached the 40-goal mark in his 77th career playoff game, which is faster than any other active player. The only other active players to attain the 40-goal plateau in fewer than 90 playoff games are Jaromir Jagr (86) and Henrik Zetterberg (87).
"NEXT QUESTION" WILL RETURN:
I will finish my first ever written contribution for "On the Ice" with some thoughts about the John Tortorella firing. The first thing I want to say is Torts is one of the better coaches in the NHL and whether or not his 45-second press conferences were embarrassing to the Rangers or the NHL makes no difference to me and it will not prevent him from coaching again next season and beyond. It's New York and besides, didn't you like seeing someone else stick it to the obnoxious entitled New York media every once in a while----Or in Torts' case, every night------"Next Question".
Under Tortorella's guidance, the Rangers posted their second most wins all-time in a single season with 51, and tied for second in franchise history with 109 points in 2011-12. He became the 30th coach in NHL history to coach 800 games. With a 5-2 win at Philadelphia in March, Tortorella became the 30th head coach in league history to register his 400th NHL victory.
The Rangers reached the Eastern Conference finals last spring, losing in six games to the rival Devils when Adam Henrique scored in overtime. Torts was named the 34th coach in Rangers' history on Feb. 23, 2009 and ranks first on the NHL's all-time wins list among U.S.-born coaches with 410 career victories.
Tortorella got the Rangers to the next step in their process and he will be back to piss off the local media in a city somewhere in the very near future, possibly Vancouver. The Canucks could use an in your face disciplinarian after their past two collapses in the Stanley Cup playoffs.
After all, Torts does own something Canucks fans would shall we say---- riot to have. He served as coach of the Tampa Bay Lightning for seven seasons and under his guidance, the Bolts were 239-222-36-38 record in 535 games. He led the Lightning to four consecutive Stanley Cup playoff appearances, including two Southeast Division championships in 2002-03 and 2003-04.
In 2003-04, Tortorella guided Tampa Bay to a franchise record 46 wins and 106 points, and went on to capture the only Stanley Cup in franchise history. He was awarded the Jack Adams Award as the National Hockey League's top coach following that season.
He did not get seven years with the Rangers but he is responsible for helping to change the culture in New York and he helped develop the core of this Rangers team, which is just 24.3 years of age. The Rangers will not win a Stanley Cup until they realize that there are certain players, which regardless of talent, are not good team players.
Torts recognized and understood this. However, in the end, he went overboard with the philosophy and benched the wrong players at the wrong times. Tortorella lost his locker room and much of the entitled New York media when he started sitting players like Dan Girardi, for a short span, and Chris Kreider, for even longer spans. Then there was Brad Richards and then there was the end for good ol John "That's a ridiculous question" Tortorella.
On the other hand, did Tortorella lose his locker room? The Rangers reported on Thursday that both Ryan Callahan and Carl Hagelin underwent surgery for left shoulder labrum tears. BlueshirtsUnited.com's Jim Cerny reported the recovery time for both forwards will be four to five months. There did not appear to be any visible sign that either Callahan or Hagelin were suffering from injuries during the end of the regular season or playoffs but it is obvious each player played for Torts and their team hurt. If a coach completely loses his locker room, players simply do not do that. They do not sacrifice potential career troubling issues to play.
The injuries may help explain why Callahan had just five points in 12 playoff games this postseason and Hagelin, one goal in his final eight contests. That is just some food for thought but I do believe in the end, the Blueshirts locker room, at the least, began to question the playing style and tactics of Tortorella. The way the Rangers grind, block shots and play defense tends to wear on a team and wear down a team. His style of play can ultimately frustrate offensive stars------sound familiar.
Filip Bondy of the NY Daily News wrote, "Tortorella instilled grit and discipline into this franchise. That is his legacy, and the team should retain those tough characteristics."
I am not sure that it going to happen because the one man that has yet to demonstrate during the past 13 years that he understands the concept of this style of play, or team play over individual play is General Manager Glen Sather.
Sather is as much to blame for this season as Tortorella. Sather helped Tortorella construct a roster that would buy into the fiery coach's style of play. The Rangers are better off for having had Torts behind the bench. He leaves them a tougher team and he leaves them as a "team". Nevertheless, Sather could not find the consummate goal scorer that was willing to give a little bit more to the two-way game. He also failed to find the complimentary piece the Rangers always seemed to need. Sather has tried-- but this past season those pieces, which were available, are apparently playing for the Penguins.
When you fail to win or fail to win in big in New York, the coach is ultimately held accountable----But who is accountable when you cannot acquire or trade for the right pieces at crunch time? One writer wrote this past week that the Rangers are now the Columbus Blue Jackets, with a better defense. He finished by pointing out that Columbus does not exactly have an "institutional memory for winning titles", he's right about that but he also left out one thing----for that matter, neither do the Rangers under Sather.
Unfortunately, for Rangers fans, Sather is not going anywhere anytime soon. Owner James Dolan is a Glen Sather fan, which means he has a job for life in the organization. Sather was horrific at the start of his tenure in NY when he overpaid for what appeared to be every player that ever scored more than 20 goals during any season in the league. The only reason he doesn't now is that the salary cap prevents it from happening as much as it used too-- but that still has not stopped him from handing damaging contracts at times.
In the end, Torts needed to be fired; the Rangers took a big step back this season but so does Sather. Sather has now been president and general manager for 13 years. According to Sather himself, every time the Rangers fail to win a Stanley Cup, it fails. Well Glen----Let me ask you this, who has been the mastermind for the last 13-years of failure? The Rangers have won only five playoff series during his tenure, and never reached the Finals. Considering the money spent on ridiculous contracts during the past 13-years, the failings have come at a very steep price. The last time I checked, Tortorella did not negotiate contracts so he should not be the only one standing in the unemployment line from the Rangers.
CONFERENCE FINALS PREDICTIONS:
The Penguins will take down Boston in five games while the Kings will need seven to dispose of the Blackhawks. Enough said and have a great hockey night wherever you are.
If you would like to voice your opinion to me, you can do so by leaving a comment or calling the show, "On the Ice" on Sunday night's as I sit in with John Ames and Bryan Yates for two non-stop hours of hockey talk.